A recent article in Defense news came to my attention thanks to Carly Brook of WPSR, staff support to Washington Against Nuclear Weapons Coalition. Our work to abolish nuclear weapons is a David vs. Goliath story. Raytheon corporation has been a primary private sector supplier to the Pentagon for decades. I have a personal connection to Raytheon through my uncle Thomas Hope Johnson who served as vice-chairman of research for the company during my college years.
Raytheon has just been named the sole provider of a Long Range Standoff Weapons Program. This story probably won't make the national news although some Members of Congress are asking questions about this decision.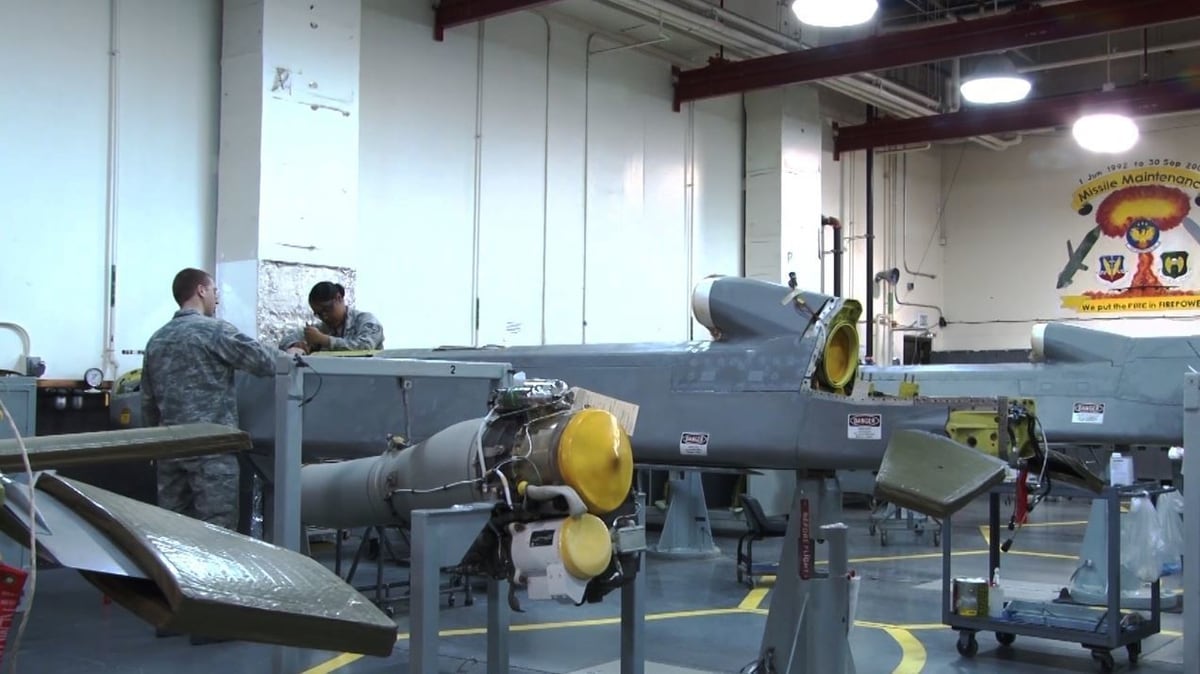 I decided to send a letter to the current head of the Missile and Defense arm of Raytheon. Here is what I had to say:
Dear President Wesley D. Kremer,

In your role as head of Raytheon Missiles & Defense, you have the power to stop the escalation of nuclear weaponry across the globe. The United States already has enough nuclear firepower to destroy the planet. Other countries with nuclear weapon arsenals know this. We have nothing further to prove.

Your words, "LRSO will be a critical contributor to the air-launched portion of America's nuclear triad," speak of Raytheon's ability to manage the risk of arming aircraft with a weapon that could be either nuclear or conventional. This addition to a conventional aircraft could unnecessarily raise the risk of miscalculation, triggering a nuclear war. [I quote the recent article in Defense News by Valerie Insinna. 4-20-2020]

I write to you as the niece of Dr. Thomas Hope Johnson who retired from his position as Vice President of Research at Raytheon in 1965. Uncle Tom began his career at Brookhaven working with the Manhattan Project's nuclear physicists to split the atom. During the Second World War, he turned to military projects. As chief physicist at the Ballistic Research Laboratories from 1942 to 1947, he measured the blast force of bombs and used microwaves to record movements of bullets and other projectiles.

Two years after the bombing of Hiroshima and Nagasaki, he became vice president of research with the Atomic Energy Commission to discover peaceful uses of nuclear energy.

Do you and your scientists have that youthful excitement in the power of microwaves and nuclear energy I witnessed in my uncle when I was a freshman at Bryn Mawr College? I visited him and my aunt in Georgetown, DC in 1955. He was working at Raytheon at the time. At breakfast, he emerged from the kitchen with the grin and gleam of a ten-year-old with a new discovery. He opened a mason jar full of freeze-dried strawberries. "Betsy, someday you will open a box of cereal, pour milk on it and these little red flakes will bloom into strawberries."

He, Leo Szilard and other physicists from the Manhattan Project were horrified that nuclear fission had been used to kill millions of people. They formed the Council for a Livable World in 1962, determined to educate our citizens and our government about the destructive course of nuclear armament buildup. Surely the current mission of Raytheon could be life-giving instead of life-destroying.

Raytheon's overall mission states that the company can be trusted to do the right thing and act with integrity. How is your division operating in harmony with this larger mission? How is a revenue stream of 60 Billion and a mission to provide the industry's most advanced end-to-end solutions to detect, track and engage threats a trusted way forward? That 60 billion could be spent in diplomacy and arms reduction rather than producing weapons we never plan to use.

You have the power to change the "Peace Through Strength" model. The world needs Raytheon's leadership for peace, not war.

Elisabeth Johnson Bell
The Washington Against Nuclear Weapons Coalition needs you, dear Reader, and your organization to join us. We must increase the voices in Washington State that urge, request, demand that our Members of Congress stop spending money on nuclear weapons. Please join www.WANWCoalition.org
If you are curious about how my Uncle Tom influenced my work in the anti-nuclear movement, check out my memoir, Open Borders: a Personal Story of Love, Loss and Anti-war Activism.
Thanks for reading. Sign up so you never miss a post.