Dear Anti-nuclear Weapons Warriors,
Things are heating up. In order to prevent a first strike–Preventing First Strike–Rep Adam Smith and Sen. Elizabeth Warren introduced the No First Use Act last week. Contact your Federal House Reps and Senators to encourage them to co-sponsor.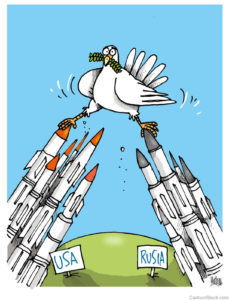 Here's a suggested script:
Sample Script

Hi my name is _________, and I am a constituent

living in _________. I'm calling to urge your office to co-sponsor the No First Use Act introduced last week by Rep. Adam Smith and Sen. Elizabeth Warren, as bicameral bills HR 921 and

S 200

. This bill would help prevent the possibility of the US initiating a nuclear war, which would cause unthinkable destruction to all people and the earth. A 'No First Use' policy would prohibit the conducting of a first-use nuclear strike absent a declaration of war by Congress. This policy decreases the likelihood of launching missiles in a crisis, whether by accident or deliberate action.Will your office co-sponsor the No First Use Act? Thank you!
A lot of people in the Pacific NW and then across the country worked to prevent a first strike back in the 1980s. The USSR collapsed in 1989. The START treaty resulted in the destruction of thousands of nuclear weapons. Here we are in a new Cold War. Today we have the internet. We can create a wave of anti-nuclear weapons voices across the globe. Read what some of us did back then in Open Borders: A Personal Story of Love, Loss and Anti-war Activism. You can get the book from your
local independent bookstore
or
wherever you get your books.
BTW I'll be reading from Open Borders at the SW Branch of the Seattle Public Library, 6 p.m. on Thursday, Feb. 14th. Details under Calendar.