Thirty excited and curious people turned up last Tuesday, Oct. 23rd, 2018 at the University of Washington bookstore in the U District to hear Betsy Bell talk about her family's experience during the final decade of the Cold War, 1980-1990 as written in her memoir, Open Borders: a personal story of love, loss and anti-war activism.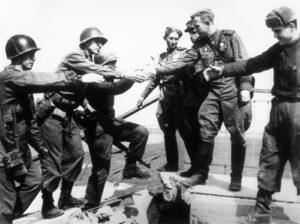 If you missed this program, come to St. Mark's Cathedral Shop, 12:15, Nov. 11th
Or
Homestreet Bank, SW Alaska branch in West Seattle, 6 – 7:30, Nov. 14th

Presentations and book signing.
Professor Eric Johnson began the program with a talk anchoring the historic context of Open Borders within the larger frame: the end of WWII to the arrival of the first nuclear submarine in Puget Sound.
Lack of trust and mutual understanding of how nations should be governed –communism or capitalism — divided the West from the Socialist Soviet Republics within months of the Allied forces defeat of the Axis powers.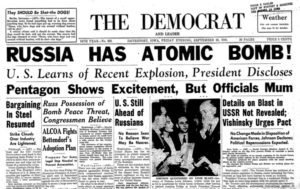 Russia detonated an Atomic Bomb and the arms race was on. It was September, 1949.NATO on the west and the Warsaw Pact on the east. Intercontinental Ballistic Missile bases, US Naval fleets, Strategic Air Command and the building of the Berlin wall in 1961 divided the world.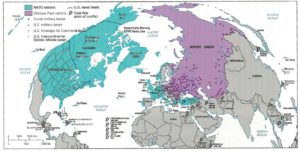 Even those of us who lived through these frightening developments appreciated the historic overview. The younger people in the audience had only learned of these events in their high school world history classes.
Betsy took the mike to describe the response of Seattle citizens, friends and fellow parents, teachers, lawyers, doctors, ordinary people who are the characters in her memoir. (May I speak of myself in the third person for the purposes of this post?)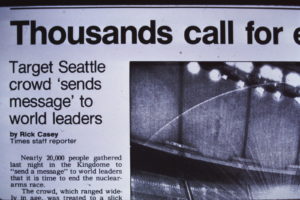 The reader of Open Borders travels with the band of tourists who venture behind the Iron Curtain to greet hosts in Moscow and Seattle's Sister City, Tashkent. Our trip in 1983 unleashed a plethora of friendship exchanges between the USSR and Seattle. Dr. Rosh Doan was on hand to speak of his family's residential stay in Tashkent, Seattle's Sister City in 1985 as part of the medical exchange.
It was a wonderful evening, rich with discussion about what can be done; indeed, what a new group of people must do now to reverse this new and more threatening Cold War. We must end nuclear weapons as a military option.
Do good work,
Betsy
Please share this post with your friends around the country. I hope to take this book on the road.